I am seeing a lot of talk about tanks and what can and can't be used on the V2 batteries and I thought I would do a quick explanation here. The numbers such as 808 - 510 - and so on do not describe the battery at all, they describe the connection on top of the battery that the cartridge/catomizer/tank/atomizer screws onto. You can make a mod the size of a beer keg and use an 808 connector or have a unit the size of a AAA battery with a 510 connector.
My mini 510 mod witha 5ml tank...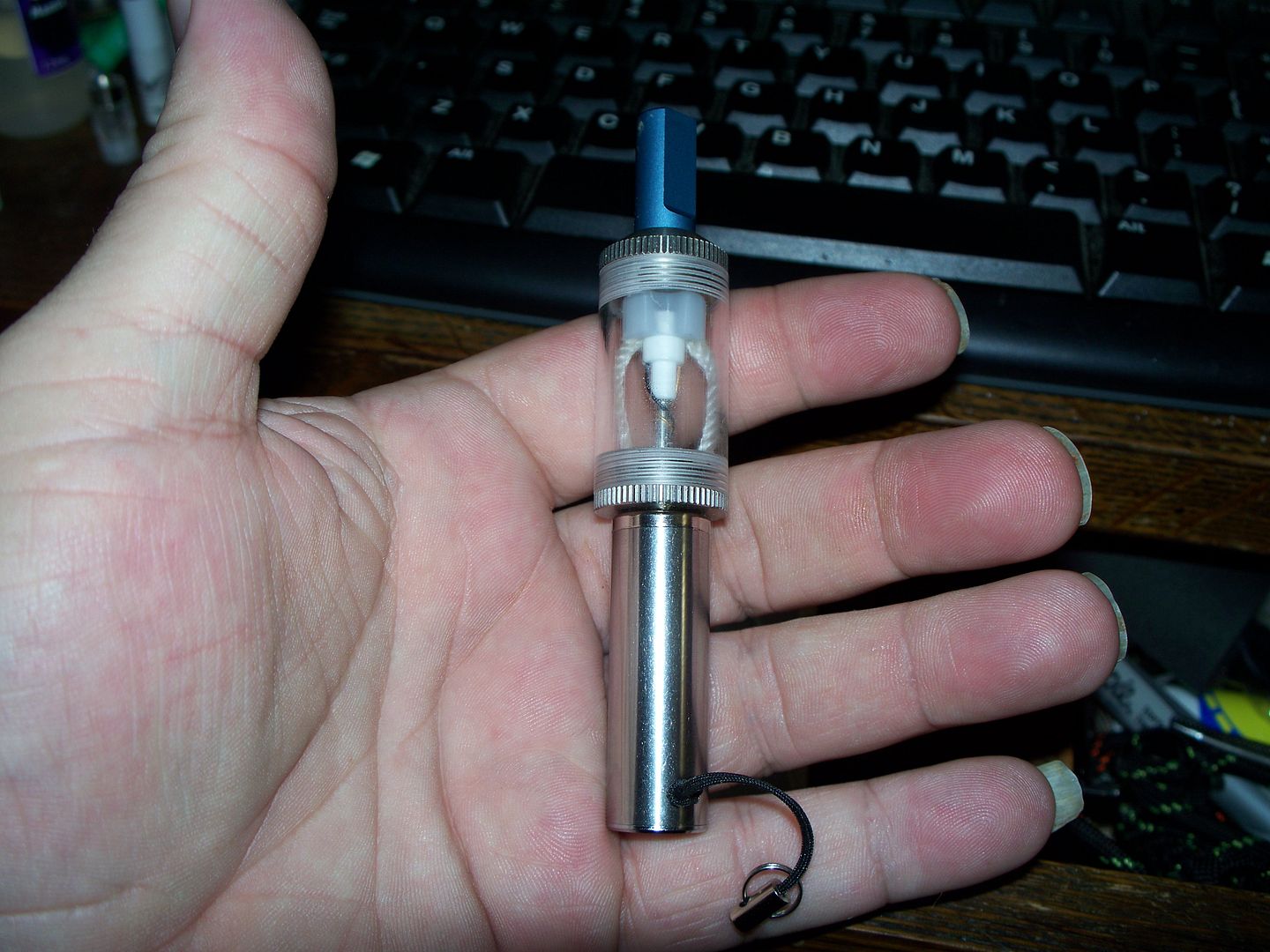 All V2 batteries are KR808 D-1. There is an 808 DM whose cartridges will work but they are larger diameter and look rather odd on the V2 battery. And while there are larger 808 (3 to 6 ml) tanks they do not work well with the V2 battey in most cases unless you are sure to use a low resistance single coil cartomizer in it.
There are 510 batteries the same size as the V2 but the cartridges will not interchange.
901 batteries are generally the same size as the V2 808 batteries and the 901 cartridges, tanks, and atomizers will work on the 808 V2 battery but the V2 cartridges will not work on a 901 battery, that is due to the location of the air flow holes.
306 is a bare atomizer system used strictly for dripping on a 510 connector.
You will want to avoid any dual coil cartomizer with the V2 batteries, they simply do not have the mAh capacity to run these high drain cartomizers for very long. (yes I found out the hard way...lol)
There some mini tanks in 808 and 901 that work very well with the V2 batteries, as a general rule these are going to be about the same size as the V2 cartridges. Tanks like the I Turbo and Stardust are made to be used with larger batteries like the eGo and vGo.
I own examples of everything I talked about and have tried many combination...some work, a lot don't. I learned by trial and error in many cases and hope to keep others from wasting vaping dollars.
I realize there will be questions and comments and I as well as others will be happy to answer them...